Cheap CNC wood router kit is a type of flatbed wood CNC machine for beginners with 4×8 combo vacuum and T-slot table top. Let us review and start making an offer at the lowest price for affordable cnc router wood carving which make as standard.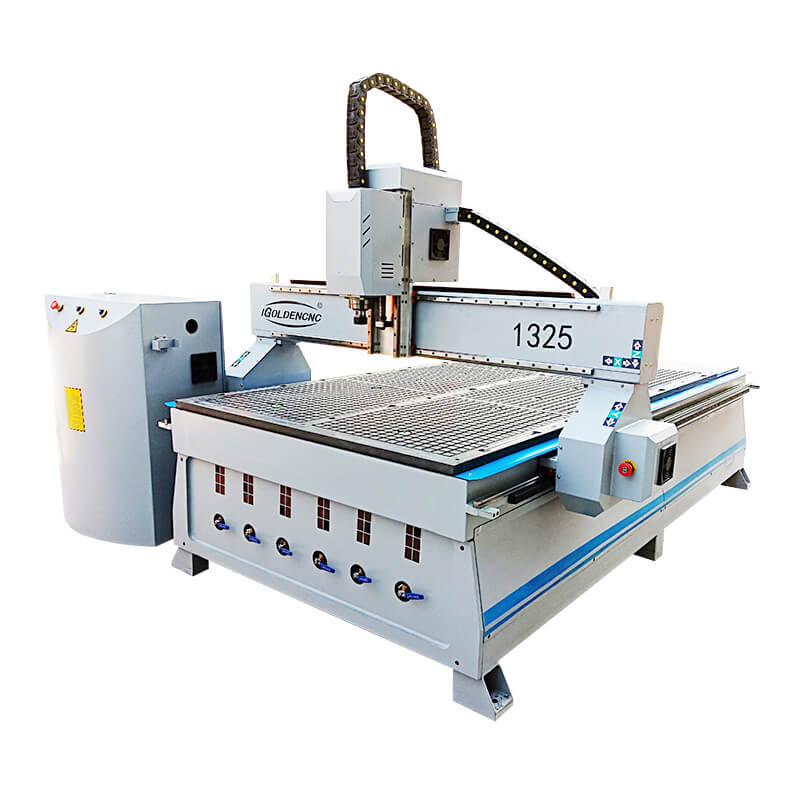 What features does a real CNC router Engraver Carving machine have?
①The vacuum adsorption pump is configured reasonably, the power consumption is guaranteed, and the adsorption is good;②Unique double rack structure, the drive shaft on the rack on each side of the gear shaft is increased from one to two to ensure the smooth operation of the machine during long hours of work, and there will be no engraved squares after a long time of engraving and cutting.
The phenomenon of not square, round and not round;③The speed of dual-motor-driven woodworking CNC routers is currently the fastest in the country. The dual-motor-driven woodworking CNC router tracks all use linear square rails, which have long service life and high precision; the dual-motor-driven woodworking CNC routers are completely out of control mode and simple to operate It is completely separated from the computer to protect the computer from the harsh environmen
t4 Axis CNC Router Engraver Machine Advantages:With chinese leadshine easy motor and driver, bigger power.4.5kw Original Italy HSD air cooing spindle, The most famous brand, have after-sales service all over the world.300mm rotary device on the side, for processing cylinders such as sofa legs, table legs etc.
CNC router wood signs Features:A. The machine used for panel furniture and board cabinet processing ,widely used in cutting ,drilling ,sloting ,milling etc .B. Heavy stell structure body to keep machine strong for heavy cutting working .C. Automatic oil lubrication system to keep machine long time working and using life .D. Machine have self-protect design ,Only cycline closer the machine can workingFinished Products
CNC router wood signs Application range:Furniture Industry:They can be used to engrave panel furniture,office furniture ,customized furniture,Cabinets, wardrobes, wooden doors, bedside table  solid Wood doors,Cupboard doors, interior doors, sofa legs, headboards,  and other panel furniture.Wooden product industry:They can be used to engrave musical instrument,Audio,game cabinet,computer desk etcPanel board processing Industry:They can be used for Insulation parts ,plastic board,PCB, Inner body of High-speed train, Anti-folding board,Epoxy Resin ,ABS,PP/PE etc