Sliding Table Saw for cutting wood panels
This machine can saw wood, veneer particleboard, various man-made boards, plastic boards, and aluminum alloy boards. There are two saw blades at the front and back. The front is the pre-cutting saw and the back is the main saw. The two saw blades work at the same time, no planing process after sawing, good smoothness, high accuracy, and no burrs.
Sliding Table Saw
Parameter
Technical Data
| | |
| --- | --- |
| Maximum cutting length | 2800/3000/3200mm |
| Maximum cutting width | 1250mm |
| Main saw blade diameter | 250-300mm |
| Vice saw blade diameter | 120mm |
| Main saw blade speed | 4500-6000rpm |
| Vice saw blade speed | 8000rpm |
| Main saw motor power | 4kw |
| Vice saw motor power | 0.75kw |
| Machine size | 3050*3150*900mm |
| Weight | 800kg |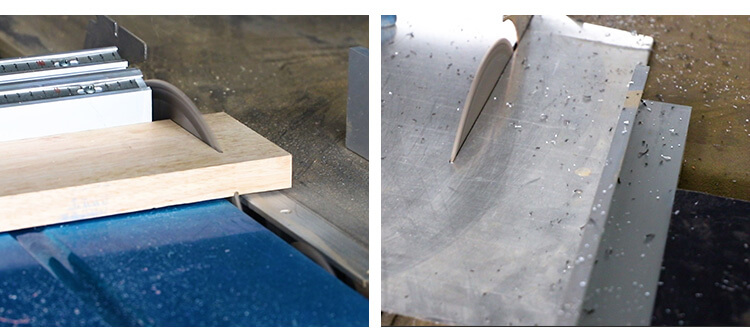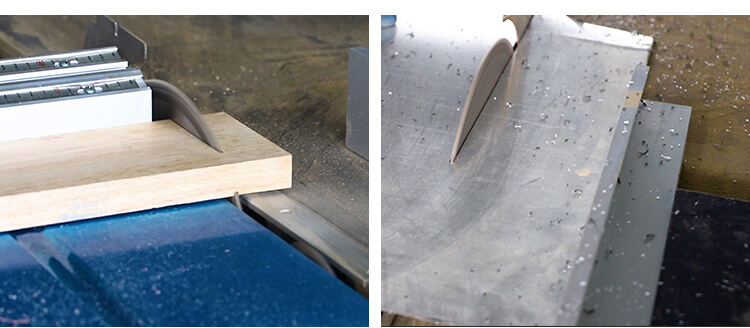 90° High Precision Sliding Table Saw
It can only cut right angles and is used in the production of panel furniture, cabinets, wardrobes and other construction industries.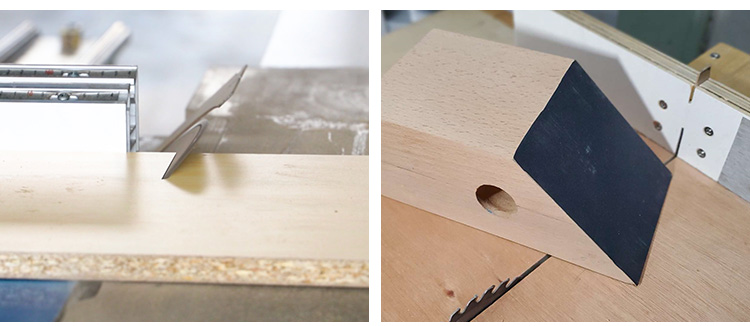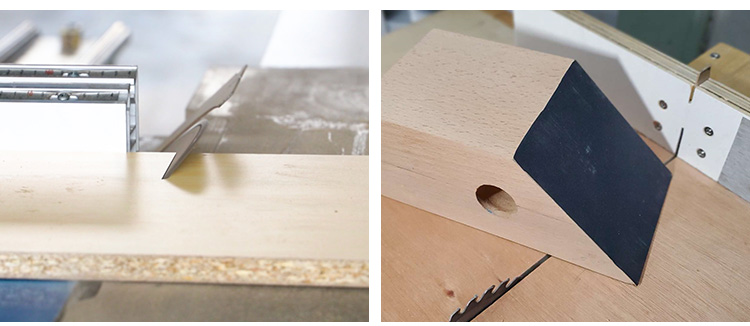 45° High Precision Sliding Table Saw
The saw blade can be tilted, not only can cut right angles, but also can 0°-45° boards for solid wood furniture and soft bags.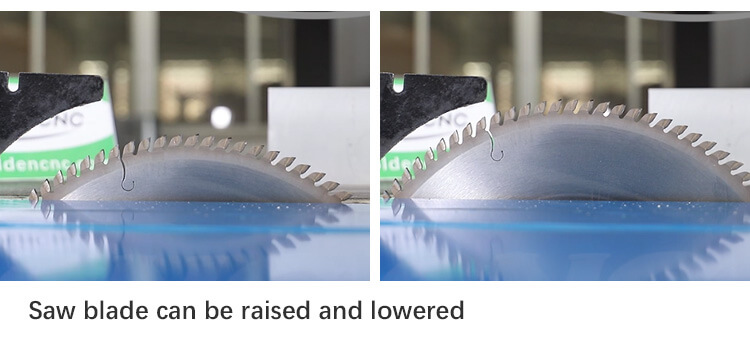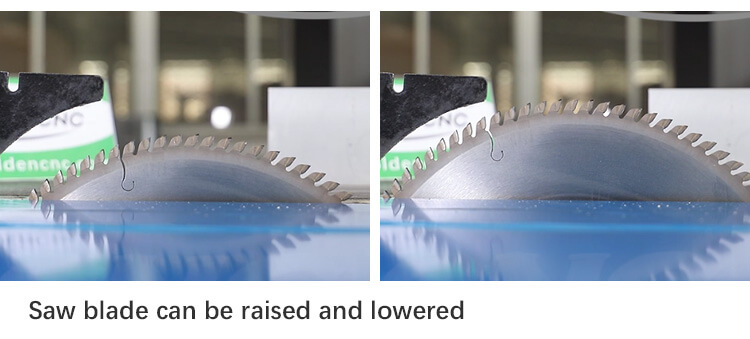 The main saw adopts electric control up and down, manual tilt digital display tilt angle.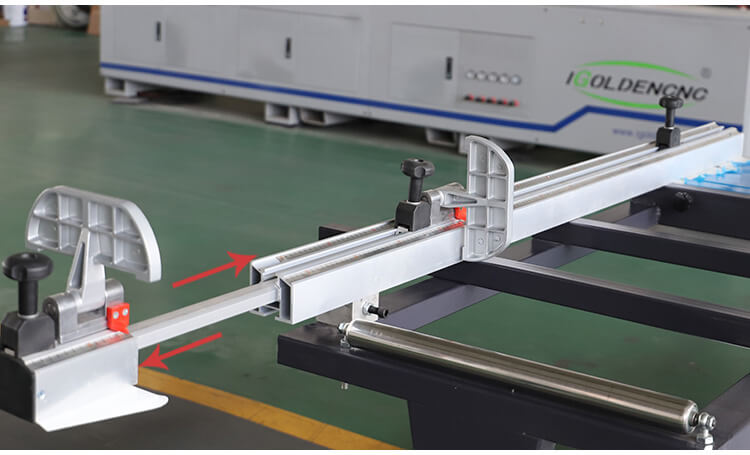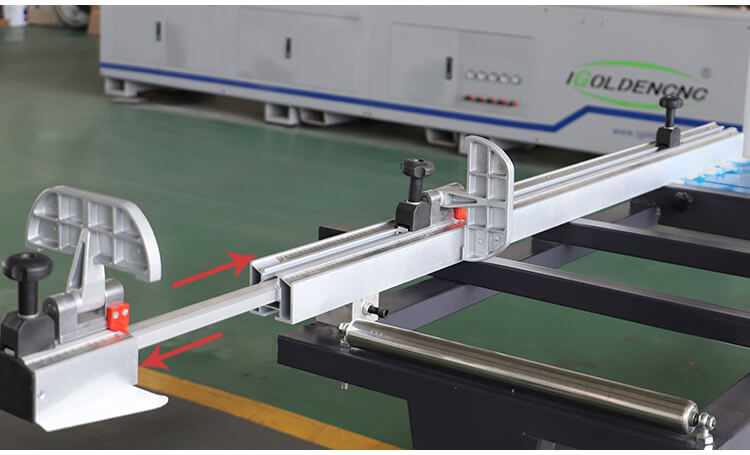 Lengthened European style ruler
The European-style large lean ruler is stable and does not shift, which effectively guarantees the precision in the plate cutting process.
 Woodworking Sliding Table Saw Application
This machine tool can cut and process all kinds of solid wood panels, wood-based panels, ABS panels, PVC panels, organic glass and other wood structures, and panels with similar hardness. It is one of the necessary equipment for the production of furniture, decoration and other industries.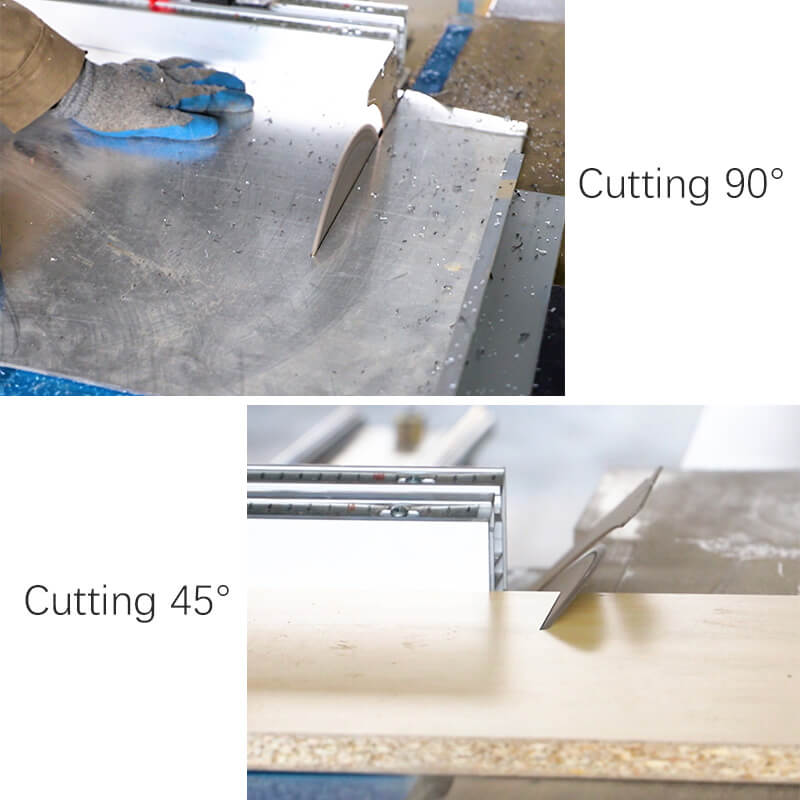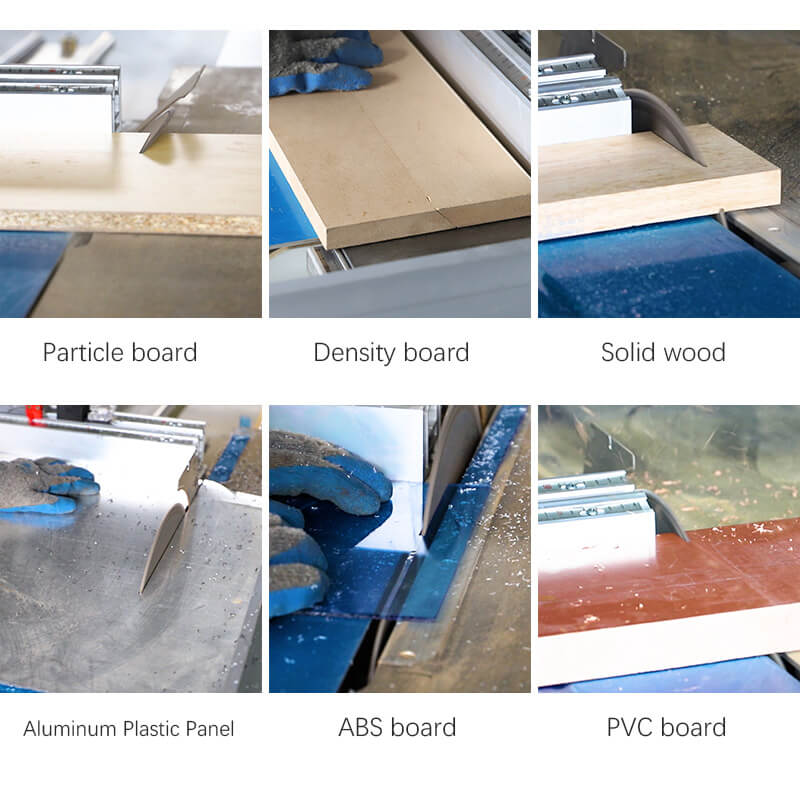 Contact Us Today to Get Price!