Vertical hinge drill machine
It is mainly used for drilling holes of hinges and hinges. It is used for hinge hole drilling of furniture door panels, such as wardrobe door panels, cabinet doors, and office furniture door panels. It is the ideal equipment for cabinets, wardrobes and door manufacturers.
Single Head Hinge Drill Machine Video
Machine Parameter
Technical Data
| | |
| --- | --- |
| Voltage | 380V/220V |
| Total power | 1.5kw |
| Motor speed | 2880r/min |
| Processing length | ≤1000mm |
| Drilling diameter | ≤35mm |
| Drilling depth | ≤50mm |
| Number of spindles | 3*1set |
| Dimensions | 1000*800*1550mm |
| Working size | 800*600mm |
| Weight | 100kg |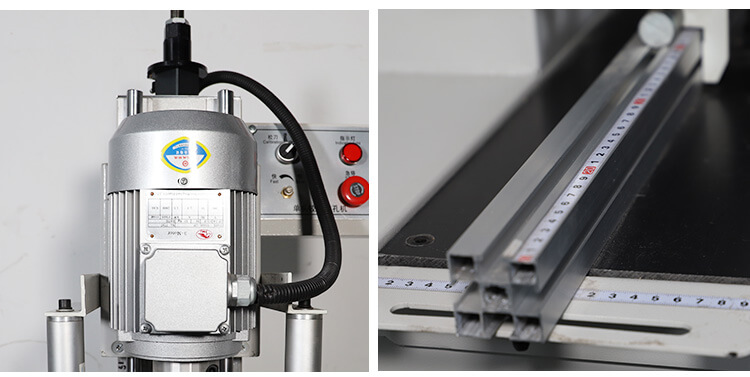 Straight rail track for different size of wood panels' hole drilling 
The positioning baffle has a precise scale, which can be adjusted according to work needs.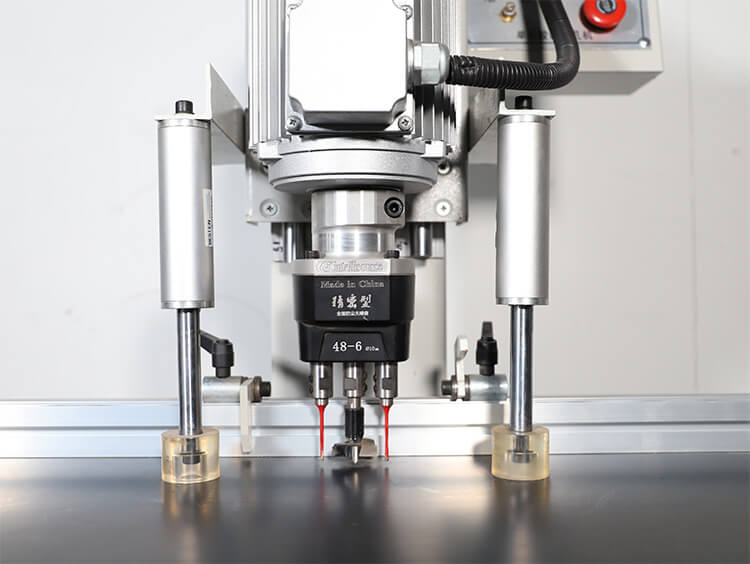 Accurate in place, high production efficiency, good fuselage rigidity, high efficiency, reliable performance, bookcase doors and other door processing manufacturers ideal equipment, very suitable for small batch production.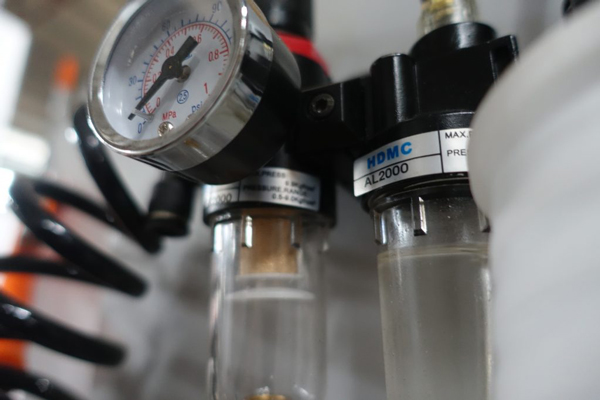 Positioning buckle ruler and pneumatic pressing device further improve the efficiency of the product, and the drilled hinge hole reaches the perfect standard.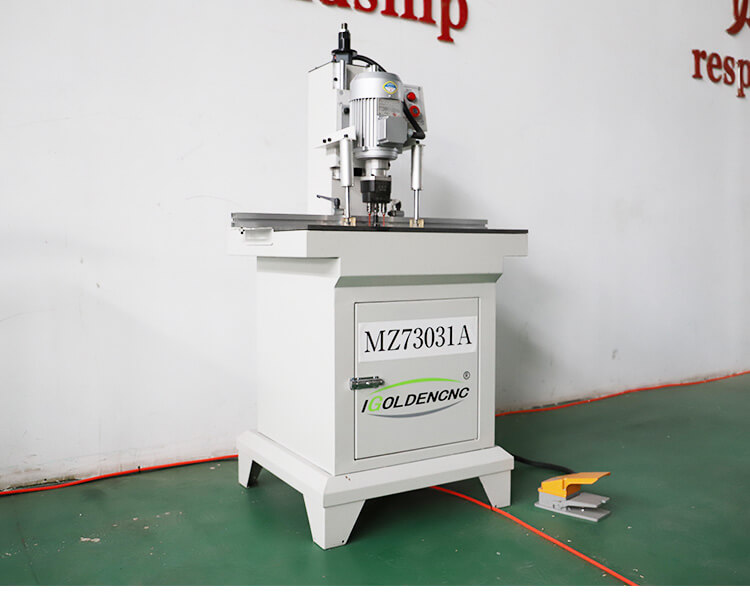 Adopting foot switch to control operation is safe and labor-saving.
Simple 1 head vertical cabinet hinge drilling machine MZ73031A 
Hinge drills are mainly used for drilling hinges of furniture door panels, such as wardrobe door panels, cabinet doors,Office furniture door panels, etc. Drill the hinge eyes and the fixing screw eyes on both sides at one time,Improve the production efficiency of furniture.