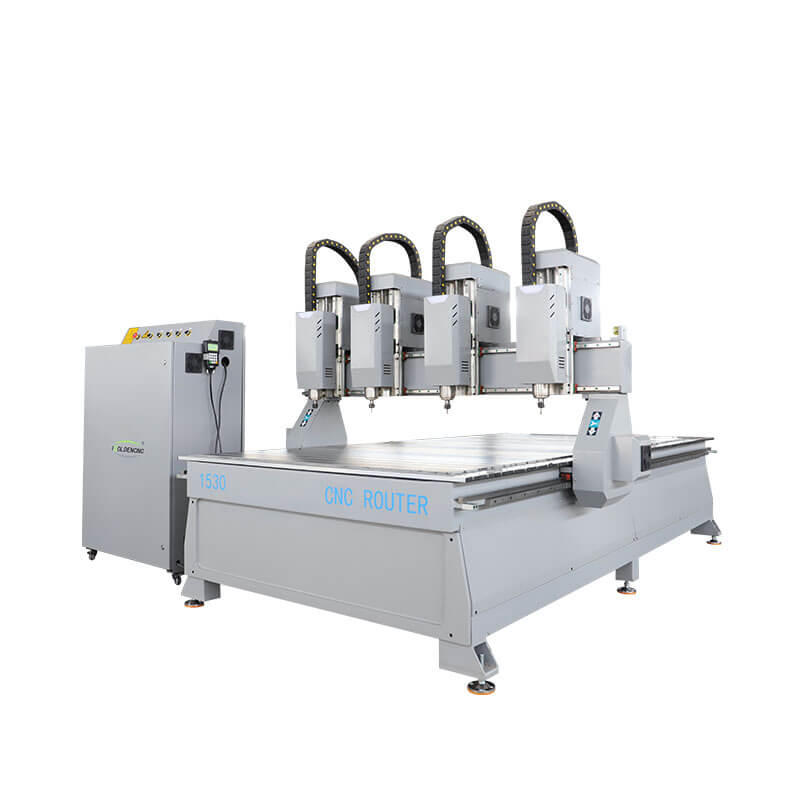 3 Axis Woodworking CNC Router
3 Axis engraving machine is a wood CNC machine which mainly designed for users with small product size and large processing volume. This kind of CNC wood router whose spindle can be customized according to the user's specific processing needs. Multiple spindles can be processed simultaneously to meet the needs of batch processing of products. Especially when processing the same pattern on the board, multiple spindles process at the same time, which greatly improves the processing speed of the board. One CNC router complete the production of multiple machines at once, which greatly improves the production efficiency, and the processed products have better consistency. ​In the case of a small production volume, a single spindle can be independently processed, and the production cost can be controlled reasonably and effectively.
Wood CNC Machine iGC-LT Video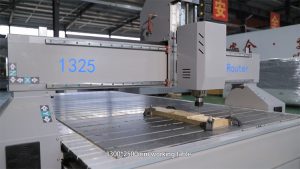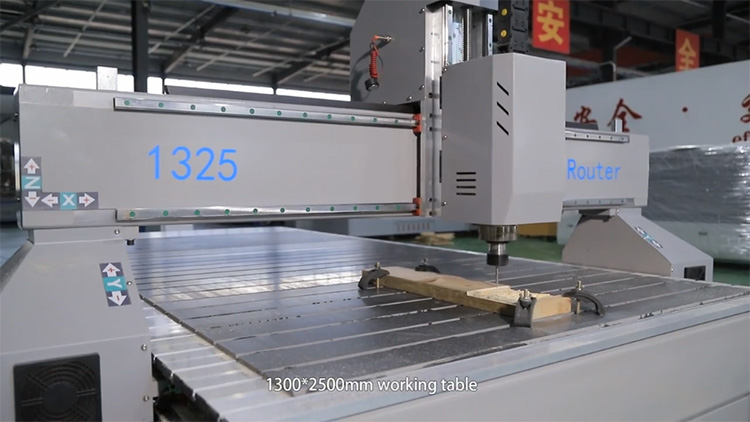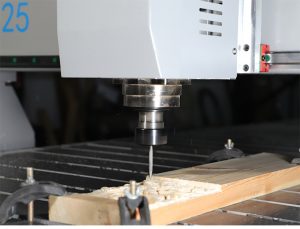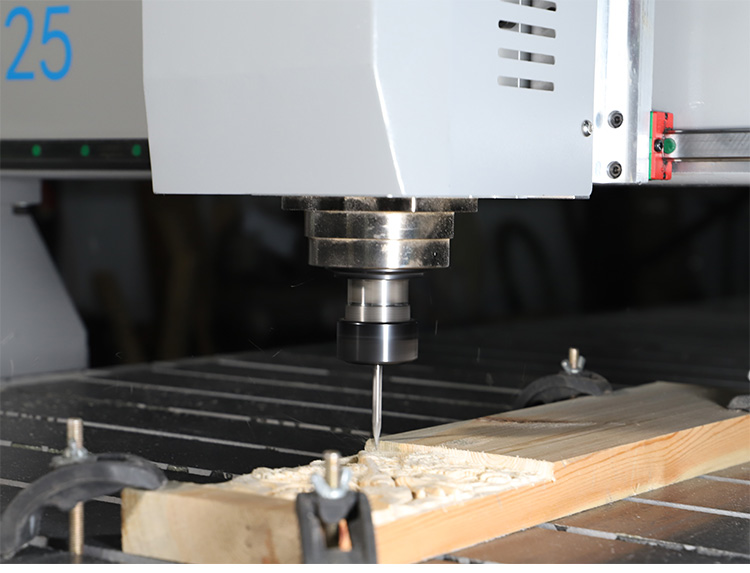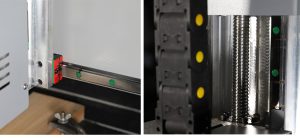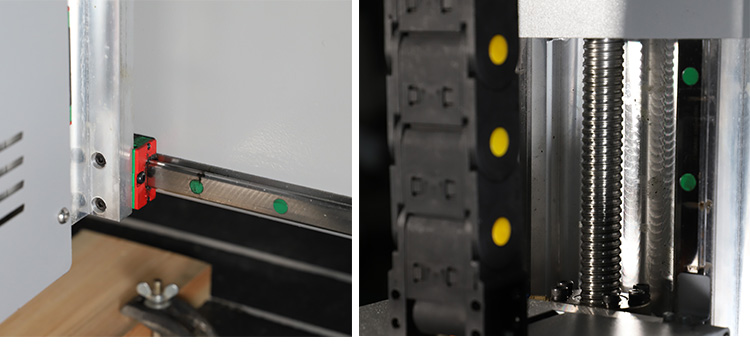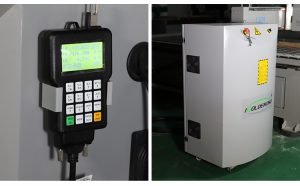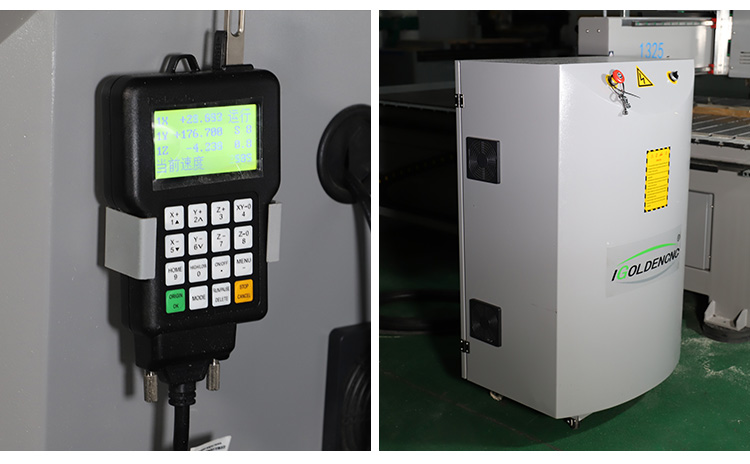 Wood CNC Machine Parameter
Single Head CNC Route Technical Parameters
X,   Y Axis Working Area

1300*2500/ 1500*2500/1500*3000/ 2000*3000/ 2000*4000mm

Z Axis Working Height

200mm

Positioning Accuracy

0.05mm

Re-positioning Accuracy

0.02mm

Body Structure

Welding Body

X, Y Axis Structure

Linear Guide Rail, Gear Rack

Z Axis Structure

Linear Guide Rail, Ball Screw

Max. Running Speed

50000mm/min

Max. Working Speed

20000mm/min

Spindle

4.5kw Air-cooling Spindle(Optioned)

Spindle RPM

24000rpm/min

Working Voltage

AC 220V/ 380V, 50-60HzV/Hz

Machine Weight

1400/1700/1900/2200/2500kg

*Some specifications support customization, please contact us
We offer customized services according to your requests such as the working area and specifications.
Applications Of CNC Woodworking Machine:
1. Furniture: cabinet doors, solid wood doors, craft wooden doors, paint-free doors, screens, craft fan windows, tables, chairs, etc. Wooden door cutting, wooden door artwork carving, wave board, 3d photo carving, small or large relief works, cylindrical wood carving, 3d photo carving, etc.
2. Advertising industry: advertising signs and logos, decorative products, wood, medium density fiberboard, bamboo, plastic, PVC, acrylic, metal, stone, etc.
3. Art industry: character carving, character carving and cutting, famous brand making, small gift cutting, souvenir making, carving various decorative letters, small windows, fences, figures on walls, etc.
4. Model making: engraving metal molds such as copper, aluminum and iron, as well as non-metal molds such as marble, sandstone, plastic plates, PVC pipes and wood panels.
5. Other industries: CNC wood engraving machine can engrave all kinds of large reliefs and shadows, which are widely used in craft gift industry.
Suitable Material of Linear ATC CNC Woodworking Router
Wood: Plywood, Soft Wood, Hard Wood, MDF, Chipboard
Plastic: Acrylic, ABS, HDPE, PVC, UHMW, HDPE
Stone: Granite, Marble, Slate, Basalt, Pebbles, Natural Stone, Ceramic, Porcelain
Soft Metal: Aluminium, Brass, Copper, Mild Steel
Composite: Aluminium Composite, Copper Composite, Titanium Composite, Zinc Composite.
Contact Us Today to Get Price!