ATC CNC Nesting Machine with Disc Tool Changer iGC-DT-1325
The ATC nesting CNC machine with disc tool changer is equipped with a 9.0kw air-cooled spindle, and independent operation. Usually used in conjunction with labelling coding machines and automatic loading and unloading platforms. High speed, high precision, high efficiency and stability. It is suitable for processing various cabinet doors and wooden doors.
CNC Nesting Machine Parameter
Technical Data

| | |
| --- | --- |
| X, Y Axis Working Area | 1300*2500mm |
| Z Axis Working Height | 250mm |
| Positioning Accuracy | 0.03mm |
| Re-positioning Accuracy | 0.02mm |
| X, Y Axis Structure | Linear Guide Rail, Gear Rack |
| Z Axis Structure | Linear Guide Rail, Screw |
| Max. Running Speed | 60000mm/min |
| Max. Working Speed | 30000mm/min |
| Spindle | 9.0kw ATC Air-cooling Spindle |
| Spindle RPM | 24000rpm/min |
| Working Voltage | AC 380V±10%/50-60Hz |
| Machine Weight | 2300kg |
We offer customized services according to your requests such as the working area and specifications.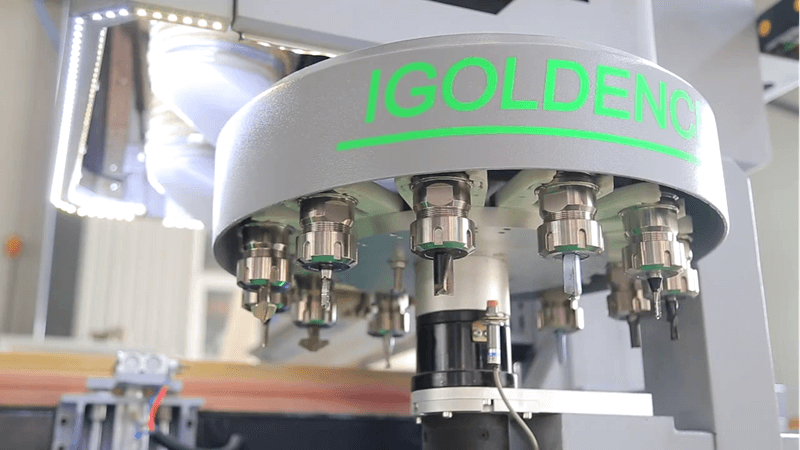 With 10 high-speed disc tool magazines, tool change can be completed within 8 seconds, which effectively improves production efficiency.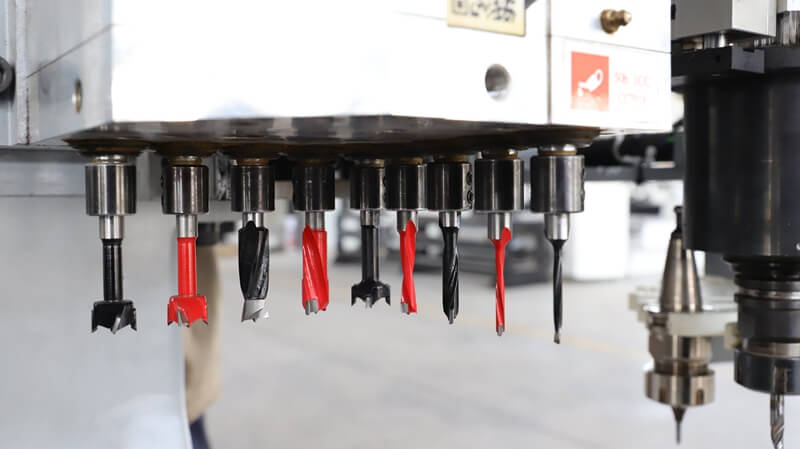 Spindle
With Italian HSD 9 vertical drills, multiple vertical holes can be processed at one time, effectively improving the drilling efficiency.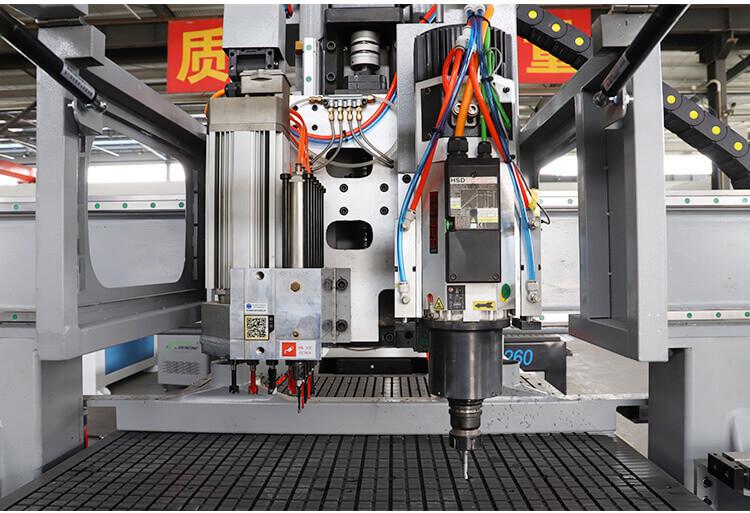 9.0kw ATC air-cooling and 5+4 row drill package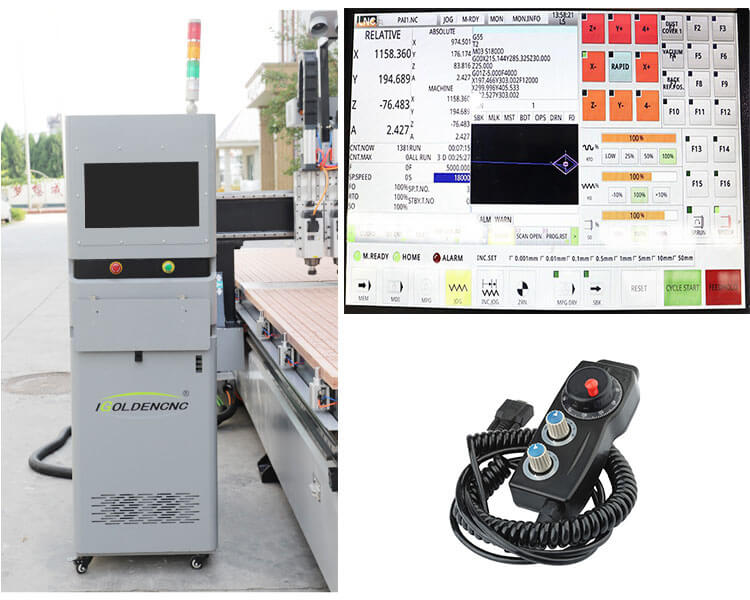 Independent large computer cabinet
Taiwan LNC system + wireless handwheel
(Option)  Automatic loading unloading system
Highly automated discharge solution with automatic loading and unloading system. The entire work cycle of loading, nesting, drilling, and unloading is performed automatically, thereby achieving the highest productivity and zero downtime,it can effectively improve the production efficiency of cabinets and panel furniture.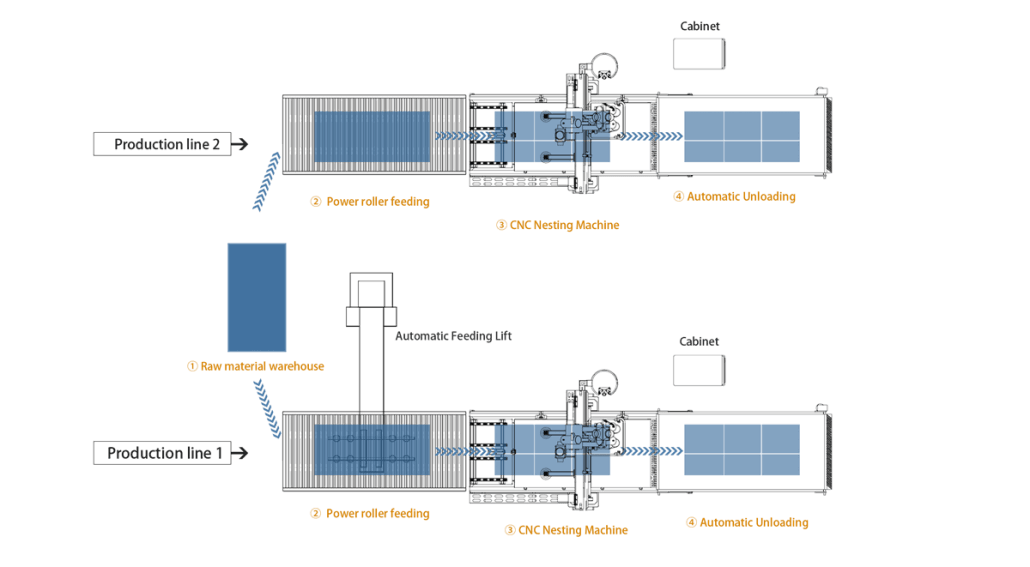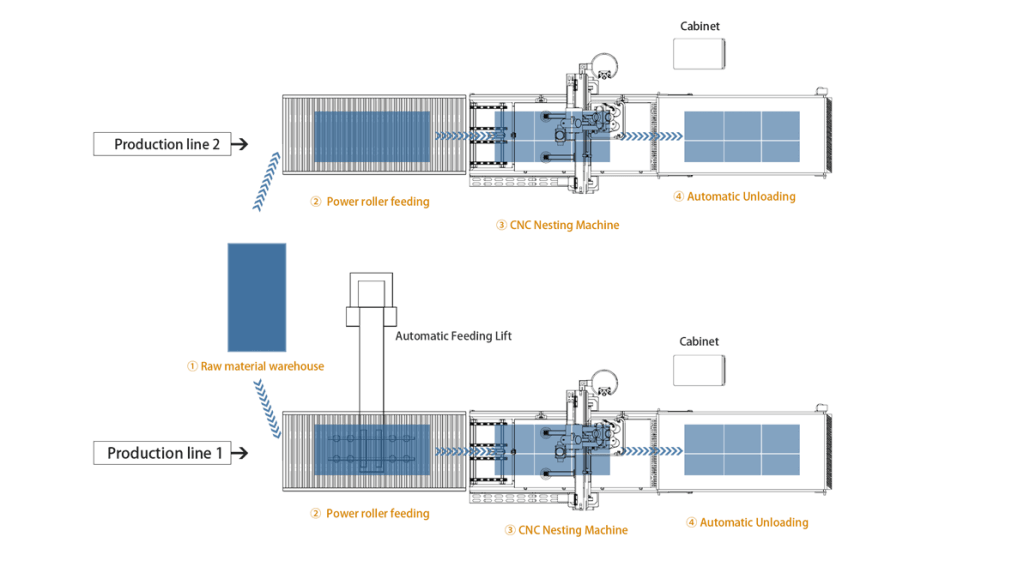 Application
>Production and processing of various types of furniture: cabinets, wardrobes, office furniture, computer tables, children's furniture, panel furniture, cutting and cutting, slotting and perforating, decoration hollow frames, soft bag background wall production, etc.;
>Wooden door and furniture decoration industry: solid wood and composite door, cabinet door, large-area plate carving, solid wood, panel furniture carving, solid wood art mural carving, etc .;
>Wood products processing: clocks, electrical countertops, sporting goods and equipment;
>Musical instrument industry: three-dimensional curved surface and shape cutting of sculptable musical instruments;
>Crafts industry: photo frames, jewellery boxes.
Contact Us Today to Get Price!
Reviews